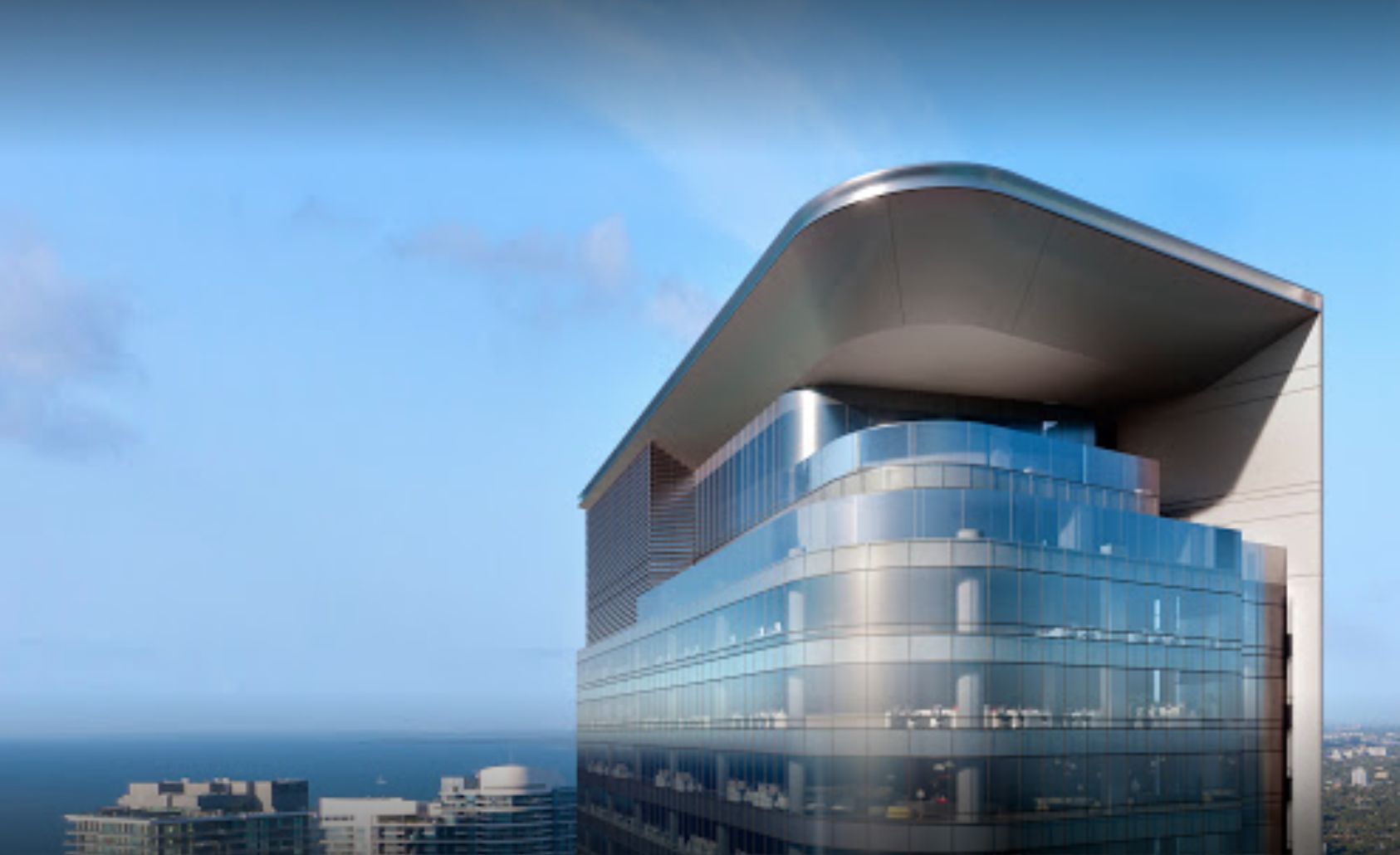 Baker McKenzie law firm signs lease at 830 Brickell
Another prominent law firm has secured space within the 830 Brickell office project in Miami.
Chicago-based Baker McKenzie signed a lease for 18,000 square feet within the 55-story Class A office building that's being built at 830 Brickell Plaza, within the city's financial district. David Goldstein, Tom Capocefalo, John Mambrino, and Brian Day of Savills represented the law firm. Brian Gale, Ryan Holtzman, and Andrew Trench of Cushman & Wakefield represented 830 Brickell developers OKO Group and Cain International in the deal.
Baker McKenzie already had a presence in Miami within the Sabadell Financial Center, at 1111 Brickell Ave.
In a release, Scott Brandman, managing partner of Baker McKenzie's Miami and New York offices, said the move to 830 Brickell "will be a reflection of our high-caliber talent, who provide our multinational, diverse client base with a full range of legal services."
Founded in 1949, Baker McKenzie has more than 700 attorneys working in offices across the U.S., including 54 lawyers based within its Miami office, according to BCG Attorney Search.
Baker McKenzie isn't the first law firm to secure space at the building.
Winston & Strawn LLP has leased 35,000 square feet in 830 Brickell. The firm will establish a presence in Miami for the first time in its 170-year history, executives told the Business Journal in May. Mark O'Donnell and Capocefalo of Savills represented Winston & Strawn. Gale, Holtzman, and Trench of Cushman & Wakefield represented 830 Brickell.
Although still under construction, the 830 Brickell building has attracted several big-name companies, such as Microsoft; billionaire Ken Griffin's Citadel hedge firm; and Sidley Austin, another Chicago-based mega firm that signed up for 60,000 square feet of office space for its first office in the Miami area.
Slated to be completed by the end of the year, 830 Brickell's asking rents are up to $150 a square foot — the highest rate of any office landlords in Miami-Dade County, according to CommercialEdge, a commercial research website.
Demand for South Florida office space has surged since the pandemic as out-of-state companies seek to establish a presence in South Florida, resulting in higher asking rents and dropping vacancies. There are indications, however, that rising interest rates may slow the pace of office deals.